The
HATTERAS is a beautiful white
(painted) stained MAPLE with LT
BRN accent lines. The door's are
a stylish RAISED panel, FULL
OVERLAY (1/4″ reveal)
design with a PILLOW decor and
sturdy MITERED CORNER door frame
construction. The drawer faces
are a matching 5PC and the
drawer boxes are Solid Wood
sides with plywood bottom panel
using
joints and
hardware. The HATTERAS
ships from NC with a typical
processing time of 48 hours
 
FREE FREIGHT! *** minimum purchase required.*** Orders less than $2000 may see a small supplemental freight charge attached at check out. Delivery only to your confirmed credit card address, lower 48 States only.   (all sales in usd $) Sales Tax is collected on FL destinations only (resale certificate exceptions).
Pre-arranged customer pick ups or "customer directed" commercial pick ups may be available. Pre-Assembly may be available on certain cabinet lines. Adds approximately $20 per cabinet plus additional freight charges and adds two weeks to delivery times.
Prices, Specifications and Availability subject to change without notice. If you have any questions please call 386-761-4946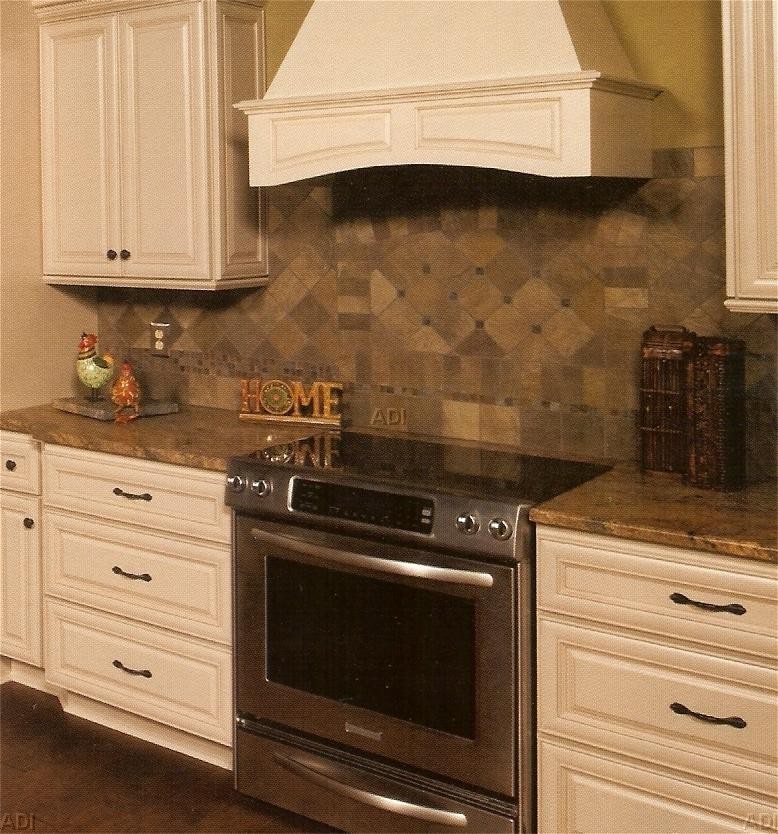 | | | | |
| --- | --- | --- | --- |
| B09 – HAT | 159.96 | | Hatteras Base Drawer/Door |
| B12 – HAT | 181.43 | | Hatteras Base Drawer/Door |
| B15 – HAT | 203.43 | | Hatteras Base Drawer/Door |
| B18 – HAT | 224.9 | | Hatteras Base Drawer/Door |
| B21 – HAT | 246.38 | | Hatteras Base Drawer/Door |
| B24 – HAT | 277.51 | | Hatteras Base Drawer/Door |
| B27 – HAT | 339.24 | | Hatteras Base Drawer/Door |
| B30 – HAT | 361.24 | | Hatteras Base Drawer/Door |
| B33 – HAT | 384.32 | | Hatteras Base Drawer/Door |
| B36 – HAT | 409.01 | | Hatteras Base Drawer/Door |
| B39 – HAT | 448.2 | | Hatteras Base Drawer/Door |
| B42 – HAT | 473.43 | | Hatteras Base Drawer/Door |
| B48 – HAT | 519.05 | | Hatteras Base Drawer/Door |
| SB24 – HAT | 228.13 | | Hatteras Sink Base |
| SB27 – HAT | 241.01 | | Hatteras Sink Base |
| SB30 – HAT | 257.65 | | Hatteras Sink Base |
| SB33 – HAT | 281.8 | | Hatteras Sink Base |
| SB36 – HAT | 301.66 | | Hatteras Sink Base |
| SB39 – HAT | 320.45 | | Hatteras Sink Base |
| SB42 – HAT | 339.24 | | Hatteras Sink Base |
| SB48 – HAT | 376.27 | | Hatteras Sink Base |
| DB12-3 – HAT | 319.38 | | Hatteras Base 3-Drawer Bank |
| DB15-3 – HAT | 352.12 | | Hatteras Base 3-Drawer Bank |
| DB18-3 – HAT | 384.86 | | Hatteras Base 3-Drawer Bank |
| DB21-3 – HAT | 417.6 | | Hatteras Base 3-Drawer Bank |
| DB24-3 – HAT | 451.42 | | Hatteras Base 3-Drawer Bank |
| DB27-3 – HAT | 484.16 | | Hatteras Base 3-Drawer Bank |
| DB30-3 – HAT | 516.9 | | Hatteras Base 3-Drawer Bank |
| DB36-3 – HAT | 584 | | Hatteras Base 3-Drawer Bank |
| BWBK18-2 – HAT | 224.9 | | Hatteras Base Trash Can |
| BSDC6 – HAT | 168.54 | | Hatteras 5 Drawer Base |
| B6FD – HAT | 99.3 | | Hatteras Base Full Hgt Door |
| DSK36 – HAT | 124.53 | | Hatteras Knee Drawer |
| BBC36 – HAT | 220.07 | | Hatteras Base Blind Corner |
| BBC39 – HAT | 247.99 | | Hatteras Base Blind Corner |
| BBC42 – HAT | 276.43 | | Hatteras Base Blind Corner |
| BBC45 – HAT | 304.88 | | Hatteras Base Blind Corner |
| BBC48 – HAT | 333.33 | | Hatteras Base Blind Corner |
| LS3612 – HAT | 511 | | Hatteras Base Lazy Susan |
| ER3612 – HAT | 376.81 | | Hatteras Easy Reach Lazy Susan |
| CSF42 – HAT | 142.24 | | Hatteras Diagonal Sink Front |
| V2421 – HAT | 192.7 | | Hatteras Vanity Sink |
| V3021 – HAT | 227.59 | | Hatteras Vanity Sink |
| V3621 – HAT | 261.94 | | Hatteras Vanity Sink |
| VB18 – HAT | 216.85 | | Hatteras Vanity Base |
| VDB12 – HAT | 249.6 | | Hatteras Vanity Drawer Bank |
| VDB15 – HAT | 275.9 | | Hatteras Vanity Drawer Bank |
| VDB18 – HAT | 302.74 | | Hatteras Vanity Drawer Bank |
| VDB12T – HAT | 291.46 | | Hatteras Vanity Drawer Bank Tall |
| VDB15T – HAT | 323.67 | | Hatteras Vanity Drawer Bank Tall |
| VDB18T – HAT | 355.34 | | Hatteras Vanity Drawer Bank Tall |
| VDB24T – HAT | 431.56 | | Hatteras Vanity Drawer Bank Tall |
| V2421T – HAT | 214.17 | | Hatteras Vanity Sink Tall |
| V2721T – HAT | 233.49 | | Hatteras Vanity Sink Tall |
| V3021T – HAT | 252.28 | | Hatteras Vanity Sink Tall |
| V3321T – HAT | 271.6 | | Hatteras Vanity Sink Tall |
| V3621T – HAT | 290.93 | | Hatteras Vanity Sink Tall |
| V4821DT – HAT | 542.67 | | Hatteras Center Sink/Dbl -2Drw Tall |
| V6021DDT – HAT | 507.24 | | Hatteras Dbl-Sink/Center 3 Drws Tall |
| VB3621T – HAT | 345.68 | | Hatteras Vanity Drawer Lavatory Tall |
| VB4221T – HAT | 385.4 | | Hatteras Vanity Drawer Lavatory Tall |
| WP1884 – HAT | 471.28 | | Hatteras Tall Pantry Cabinet |
| WP2484 – HAT | 602.25 | | Hatteras Tall Pantry Cabinet |
| WP3084 – HAT | 784.75 | | Hatteras Tall Pantry Cabinet |
| WP1890 – HAT | 497.04 | | Hatteras Tall Pantry Cabinet |
| WP2490 – HAT | 633.92 | | Hatteras Tall Pantry Cabinet |
| WP3090 – HAT | 852.92 | | Hatteras Tall Pantry Cabinet |
| WP1896 – HAT | 539.99 | | Hatteras Tall Pantry Cabinet |
| WP2496 – HAT | 691.35 | | Hatteras Tall Pantry Cabinet |
| WP3096 – HAT | 899.62 | | Hatteras Tall Pantry Cabinet |
| OC3384 – HAT | 802.46 | | Hatteras Universal Oven |
| OC3390 – HAT | 867.41 | | Hatteras Universal Oven |
| OC3396 – HAT | 908.74 | | Hatteras Universal Oven |
| W3012 – HAT | 115.4 | | Hatteras Wall Cabinet |
| W3312 – HAT | 124.53 | | Hatteras Wall Cabinet |
| W3612 – HAT | 132.58 | | Hatteras Wall Cabinet |
| W3912 – HAT | 146 | | Hatteras Wall Cabinet |
| W3015 – HAT | 133.12 | | Hatteras Wall Cabinet |
| W3315 – HAT | 143.85 | | Hatteras Wall Cabinet |
| W3615 – HAT | 154.59 | | Hatteras Wall Cabinet |
| W3915 – HAT | 167.47 | | Hatteras Wall Cabinet |
| W3018 – HAT | 150.83 | | Hatteras Wall Cabinet |
| W3318 – HAT | 164.25 | | Hatteras Wall Cabinet |
| W3618 – HAT | 174.99 | | Hatteras Wall Cabinet |
| W3918 – HAT | 186.79 | | Hatteras Wall Cabinet |
| W361224 – HAT | 164.25 | | Hatteras Wall Cabinet – 24 Deep |
| W391224 – HAT | 183.57 | | Hatteras Wall Cabinet – 24 Deep |
| W361524 – HAT | 205.58 | | Hatteras Wall Cabinet – 24 Deep |
| W391524 – HAT | 222.22 | | Hatteras Wall Cabinet – 24 Deep |
| W361824 – HAT | 209.88 | | Hatteras Wall Cabinet – 24 Deep |
| W391824 – HAT | 231.88 | | Hatteras Wall Cabinet – 24 Deep |
| W362424 – HAT | 283.41 | | Hatteras Wall Cabinet – 24 Deep |
| W392424 – HAT | 315.62 | | Hatteras Wall Cabinet – 24 Deep |
| W3024 – HAT | 196.99 | | Hatteras Wall Cabinet |
| W3324 – HAT | 213.1 | | Hatteras Wall Cabinet |
| W3624 – HAT | 231.88 | | Hatteras Wall Cabinet |
| W3924 – HAT | 249.6 | | Hatteras Wall Cabinet |
| W0930 – HAT | 96.62 | | Hatteras Wall Cabinet |
| W1230 – HAT | 115.4 | | Hatteras Wall Cabinet |
| W1530 – HAT | 135.26 | | Hatteras Wall Cabinet |
| W1830 – HAT | 155.13 | | Hatteras Wall Cabinet |
| W2130 – HAT | 174.45 | | Hatteras Wall Cabinet |
| W2430 – HAT | 203.43 | | Hatteras Wall Cabinet |
| W2730 – HAT | 223.29 | | Hatteras Wall Cabinet |
| W3030 – HAT | 243.15 | | Hatteras Wall Cabinet |
| W3330 – HAT | 263.01 | | Hatteras Wall Cabinet |
| W3630 – HAT | 285.56 | | Hatteras Wall Cabinet |
| W3930 – HAT | 305.42 | | Hatteras Wall Cabinet |
| W4230 – HAT | 329.57 | | Hatteras Wall Cabinet |
| W4830 – HAT | 369.83 | | Hatteras Wall Cabinet |
| W0936 – HAT | 112.18 | | Hatteras Wall Cabinet |
| W1236 – HAT | 134.73 | | Hatteras Wall Cabinet |
| W1536 – HAT | 153.51 | | Hatteras Wall Cabinet |
| W1836 – HAT | 181.43 | | Hatteras Wall Cabinet |
| W2136 – HAT | 204.51 | | Hatteras Wall Cabinet |
| W2436 – HAT | 236.18 | | Hatteras Wall Cabinet |
| W2736 – HAT | 259.26 | | Hatteras Wall Cabinet |
| W3036 – HAT | 282.88 | | Hatteras Wall Cabinet |
| W3336 – HAT | 305.96 | | Hatteras Wall Cabinet |
| W3636 – HAT | 331.72 | | Hatteras Wall Cabinet |
| W3936 – HAT | 351.58 | | Hatteras Wall Cabinet |
| W4236 – HAT | 380.03 | | Hatteras Wall Cabinet |
| W4836 – HAT | 425.65 | | Hatteras Wall Cabinet |
| W0942 – HAT | 132.58 | | Hatteras Wall Cabinet |
| W1242 – HAT | 159.42 | | Hatteras Wall Cabinet |
| W1542 – HAT | 186.79 | | Hatteras Wall Cabinet |
| W1842 – HAT | 213.63 | | Hatteras Wall Cabinet |
| W2142 – HAT | 240.47 | | Hatteras Wall Cabinet |
| W2442 – HAT | 280.73 | | Hatteras Wall Cabinet |
| W2742 – HAT | 308.1 | | Hatteras Wall Cabinet |
| W3042 – HAT | 334.94 | | Hatteras Wall Cabinet |
| W3342 – HAT | 361.78 | | Hatteras Wall Cabinet |
| W3642 – HAT | 392.38 | | Hatteras Wall Cabinet |
| W3942 – HAT | 419.75 | | Hatteras Wall Cabinet |
| W4242 – HAT | 453.03 | | Hatteras Wall Cabinet |
| W4842 – HAT | 507.24 | | Hatteras Wall Cabinet |
| WWC2424 – HAT | 123.99 | | Hatteras Wine Rack Wall (X Type) |
| WWC2430 – HAT | 154.59 | | Hatteras Wine Rack Wall (X Type) |
| WWC3024 – HAT | 154.59 | | Hatteras Wine Rack Wall (X Type) |
| WWC3618 – HAT | 139.56 | | Hatteras Wine Rack Wall (X Type) |
| WM2730 – HAT | 155.66 | | Hatteras Wall Microwave |
| WM2736 – HAT | 201.29 | | Hatteras Wall Microwave |
| WM2742 – HAT | 233.49 | | Hatteras Wall Microwave |
| WES530L – HAT | 37.04 | | Hatteras Wall End Shelf |
| WES530R – HAT | 37.04 | | Hatteras Wall End Shelf |
| WES536L – HAT | 44.01 | | Hatteras Wall End Shelf |
| WES536R – HAT | 44.01 | | Hatteras Wall End Shelf |
| WES542L – HAT | 51.53 | | Hatteras Wall End Shelf |
| WES542R – HAT | 51.53 | | Hatteras Wall End Shelf |
| WMD2430G – HAT | 106.82 | | Hatteras Mullion Door (Incl Glass) |
| WMD3030G – HAT | 134.19 | | Hatteras Mullion Door (Incl Glass) |
| WMD3630G – HAT | 161.03 | | Hatteras Mullion Door (Incl Glass) |
| WMD2436G – HAT | 128.82 | | Hatteras Mullion Door (Incl Glass) |
| WMD3036G – HAT | 162.1 | | Hatteras Mullion Door (Incl Glass) |
| WMD3636G – HAT | 194.85 | | Hatteras Mullion Door (Incl Glass) |
| WMD2442G – HAT | 151.37 | | Hatteras Mullion Door (Incl Glass) |
| WMD3042G – HAT | 190.01 | | Hatteras Mullion Door (Incl Glass) |
| WMD3642G – HAT | 228.66 | | Hatteras Mullion Door (Incl Glass) |
| WMDCW2430G – HAT | 66.02 | | Hatteras Mullion Door L/R (Incl Glass) |
| WMDCW2436G – HAT | 79.98 | | Hatteras Mullion Door L/R (Incl Glass) |
| WMDCW2442G – HAT | 93.4 | | Hatteras Mullion Door L/R (Incl Glass) |
| WMDCW2736G – HAT | 79.98 | | Hatteras Mullion Door L/R (Incl Glass) |
| WMDCW2742G – HAT | 93.4 | | Hatteras Mullion Door L/R (Incl Glass) |
| WBC2730 – HAT | 182.5 | | Hatteras Wall Blind Corner |
| WBC3030 – HAT | 205.04 | | Hatteras Wall Blind Corner |
| WBC3330 – HAT | 224.9 | | Hatteras Wall Blind Corner |
| WBC3630 – HAT | 253.89 | | Hatteras Wall Blind Corner |
| WBC3930 – HAT | 282.88 | | Hatteras Wall Blind Corner |
| WBC4230 – HAT | 311.32 | | Hatteras Wall Blind Corner |
| WBC2736 – HAT | 209.88 | | Hatteras Wall Blind Corner |
| WBC3036 – HAT | 235.64 | | Hatteras Wall Blind Corner |
| WBC3336 – HAT | 261.4 | | Hatteras Wall Blind Corner |
| WBC3636 – HAT | 288.24 | | Hatteras Wall Blind Corner |
| WBC3936 – HAT | 315.62 | | Hatteras Wall Blind Corner |
| WBC4236 – HAT | 342.99 | | Hatteras Wall Blind Corner |
| WBC2742 – HAT | 236.71 | | Hatteras Wall Blind Corner |
| WBC3042 – HAT | 266.77 | | Hatteras Wall Blind Corner |
| WBC3342 – HAT | 293.07 | | Hatteras Wall Blind Corner |
| WBC3642 – HAT | 327.43 | | Hatteras Wall Blind Corner |
| WBC3942 – HAT | 362.32 | | Hatteras Wall Blind Corner |
| WBC4242 – HAT | 397.21 | | Hatteras Wall Blind Corner |
| WDC2430 – HAT | 222.22 | | Hatteras Wall Diagonal Corner |
| WDC2436 – HAT | 251.74 | | Hatteras Wall Diagonal Corner |
| WDC2442 – HAT | 300.59 | | Hatteras Wall Diagonal Corner |
| WDC273615 – HAT | 283.95 | | Hatteras Wall Diagonal Corner |
| WDC274215 – HAT | 340.31 | | Hatteras Wall Diagonal Corner |
| WDC2418 – HAT | 156.74 | | Hatteras Appliance Garage w/ Door |
| WCA1230 – HAT | 114.33 | | Hatteras Wall End Angle Cabinet |
| WCA1236 – HAT | 137.41 | | Hatteras Wall End Angle Cabinet |
| WCA1242 – HAT | 157.81 | | Hatteras Wall End Angle Cabinet |
| V36F – HAT | 37.57 | | Hatteras Valance Arched |
| V42F – HAT | 42.4 | | Hatteras Valance Arched |
| V48F – HAT | 47.77 | | Hatteras Valance Arched |
| V30RP – HAT | 63.34 | | Hatteras Valance Raised Panel |
| V33RP – HAT | 69.24 | | Hatteras Valance Raised Panel |
| V36RP – HAT | 75.68 | | Hatteras Valance Raised Panel |
| V42RP – HAT | 88.57 | | Hatteras Valance Raised Panel |
| V48RP – HAT | 100.91 | | Hatteras Valance Raised Panel |
| BM8 – HAT | 15.03 | | Hatteras Batten Molding |
| FB8 – HAT | 65.49 | | Hatteras Furniture Base Molding |
| CM8 – HAT | 41.87 | | Hatteras Crown Molding |
| FCR8 – HAT | 92.32 | | Hatteras Furniture Crown |
| LRM8 – HAT | 85.88 | | Hatteras Light Rail Molding |
| OCM8 – HAT | 20.4 | | Hatteras Outside Corner 90 Molding |
| OSC135 – HAT | 37.04 | | Hatteras Outside Corner 135 Deg Molding |
| QR8 – HAT | 13.42 | | Hatteras Quarter Round Molding |
| LCM8 – HAT | 90.18 | | Hatteras Large Crown Molding |
| RM8 – HAT | 18.79 | | Hatteras Rope Molding |
| SM8 – HAT | 9.66 | | Hatteras Scribe Molding |
| TK8 – HAT | 15.03 | | Hatteras Toe Kick – Plywood |
| DEP1230 – HAT | 52.07 | | Hatteras Decorative End Panels |
| DEP1236 – HAT | 63.34 | | Hatteras Decorative End Panels |
| DEP1242 – HAT | 74.07 | | Hatteras Decorative End Panels |
| DEP2430 – HAT | 109.5 | | Hatteras Decorative End Panels |
| DEP84 – HAT | 295.76 | | Hatteras Decorative End Panels |
| DEP90 – HAT | 318.3 | | Hatteras Decorative End Panels |
| DEP96 – HAT | 341.38 | | Hatteras Decorative End Panels |
| BES – HAT | 25.76 | | Hatteras Base End Skin |
| WES – HAT | 12.35 | | Hatteras Wall End Skin |
| TES – HAT | 52.6 | | Hatteras Tall End Skin |
| BP4836 – HAT | 50.99 | | Hatteras Back Panel Long Grain |
| BP4896 – HAT | 117.55 | | Hatteras Back Panel Long Grain |
| DWR3 – HAT- | $45.17 | | Base End Panel for Dishwasher |
| IBP9648 – HAT- | $117.75 | | Paneling 48×96 Short Grain |
| RRP96 – HAT- | $113.99 | | Refrigerator End Panel |
| DEP – HAT- | $67.75 | | Desk End Panel |
| TF396 – HAT- | $40.33 | | Tall Filler |
| TF696 – HAT- | $81.73 | | Tall Filler |
| WF342 – HAT- | $18.28 | | Wall Filler3x42 |
| WF642 – HAT- | $38.71 | | Wall Filler |
| GR3007 – HAT- | $67.21 | | Wine Glass Rack |
| Lskit – HAT- | $134.42 | | Lazy Susan Kit |
| GMCOR – HAT- | $161.84 | | Decorative Corbel |
| GLCOR – HAT- | $161.84 | | Decorative Corbel |
| RD15 – HAT- | $51.62 | | Rollout Tray 1DR |
| RD18 – HAT- | $54.84 | | Rollout Tray 1DR |
| RD21 – HAT- | $57.53 | | Rollout Tray 1DR |
| RD24 – HAT- | $60.22 | | Rollout Tray 1DR |
| RD27 – HAT- | $62.91 | | Rollout Tray 2DR |
| RD30 – HAT- | $66.13 | | Rollout Tray 2DR |
| RD36 – HAT- | $70.97 | | Rollout Tray 2DR |
| TUK – HAT- | $29.03 | | Touch Up Kit |
| WF342 – HAT- | $18.28 | | Wall Filler3x42 |